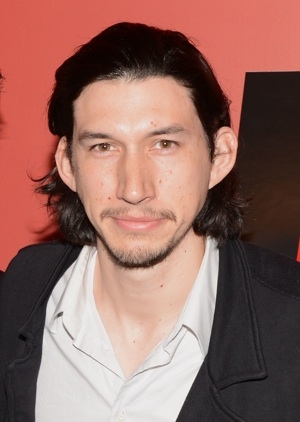 Police comedies have officially become a thing again. Of course, comedies portraying officers of the peace as bumbling incompetents and goofballs have a long and storied tradition, but it seems every few decades the production of such projects reaches a fever pitch. Things haven't been this crazy since the early '90s, where canonical releases such as the second and third "Naked Gun" films, and less-canonical releases such as "Cop and a Half," "Stop! Or My Mom Will Shoot," and personal favorite "Who's the Man?"—starring "Yo! MTV Raps" co-hosts Doctor Dre (not that one, the other one) and Ed Lover—filled the void in our collective souls left by the termination of the "Police Academy" series in 1989.
And while the current trend may not ever equal the frenzied production of those years, here is where we stand: On the TV side, we have Fox's straight-to-series order for the primetime animated series "Murder Police" as well as their pilot order for a still-untitled comedy from Mike Schur and Dan Goor toplined by Andy Samberg, plus CBS' "Beverly Hills Cop" sequel/reboot thingy—which is technically not a comedy, but so was "Beverly Hills Cop III" (burn). As for films, there was 2012's "21 Jump Street"—the success of which is arguably the catalyst for this whole thing—was followed by this year's "The Heat," and now, coming to a theater near you in 2014: "Let's Be Cops." The film will feature "New Girl"'s Jake Johnson and "New Girl" pilot's Damon Wayans Jr. as two friends whose hobby of impersonating cops for fun takes a decidedly un-fun turn when they unwittingly mess with a real mobster. So, depending on whether any of the TV cop comedies do well (assuming the pilots get picked up) this upcoming season, this film could either cause the current trend to become a full-blown epidemic that gets that long-dormant "Police Academy" remake green lighted, or it could be its death knell. Nancy Foy is casting in-house at Fox in Los Angeles, and Alexa Fogel is casting in New York. Shoot starts in May in Atlanta.
Anther intriguing upcoming comedy—one that, shockingly, appears to be part of no trend—is "The Coward," a screen adaptation of a play by Nick Jones. The director, Max Winkler, was credited as Boy in Bathroom in "Cop and a Half," so how's that for a segue? The film tells the story of a cowardly aristocrat who gets challenged to a duel, which he doesn't want any part of because, you know… So he hires a criminal to fight in his stead. The criminal then goes on to win the duel, along with many subsequent duels, and his fame allows him to steal the aristocrat's identity. Adam Driver—aka Adam from "Girls"—is set to play the lead. This sounds like it has the potential to be a great movie, though hopefully not so great that it starts a trend of dueling comedies. Jeanne McCarthy and Nicole Abellera are casting, but a start date and location have yet to be determined.