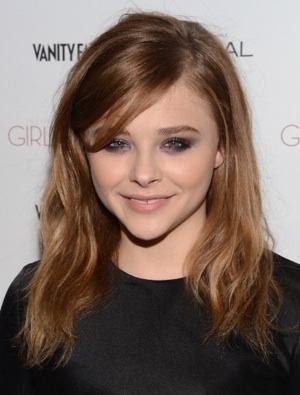 Most every week that I've written this column, I've focused on projects that are casting principals out of Los Angeles. It's not that I have anything against our New York readers, it's just that I'm based in L.A., and this column was an outgrowth of my compiling the Los Angeles production charts. Considering that you people have to deal with blackouts, blizzards, hurricanes, and James Dolan, a West Coast bias in this column is probably the least of your worries. Nonetheless, I feel bad about it. Serendipitously, I heard about a bunch of New York projects this week, so consider this my apology.
First up, a comedy from director Lynn Shelton that's set to star the Internet's least-favorite actress, Anne Hathaway, alongside the odds-on favorite to assume that title some day (when the "Carrie" remake comes out?), Chloë Moretz. Called "Laggies," the film centers on a woman (Hathaway) who, in an attempt to avoid responding to her boyfriend's marriage proposal, hides out in the house of a teenager (Moretz) for a week. I'm confident that once these two share the screen, the Hathahaters will question everything they thought they knew. Laura Rosenthal is casting more likeable actors ahead of a planned June start in a TBD location.
Also casting in New York is comedy "Draft Day," starring Kevin Costner as the fictional GM of the all-too-real Cleveland Browns, who will go to any lengths to land the NFL draft's top pick. Seems like a pretty far-fetched premise, as any top pick landed by a Cleveland team would be a sure-fire bust or flee to Miami in free agency. But I guess it wouldn't be that exciting a movie if Costner traded down to pick up an extra second rounder. Word is that Costner will be on location at the real NFL Draft later this month. Should be a great reaction shot when the Browns' pick tears his ACL on the way to the podium. Suzanne Smith Crowley and Jessica Kelly of Chrystie Street Casting will fill out the roster with their remaining cap space.
For the 20 of you reading, you might have noticed that this column is a bit shorter than usual. That's because starting next week Cast Away will return to print, with a reduced word-count because that's how print is these days. At least it's not becoming a listicle.