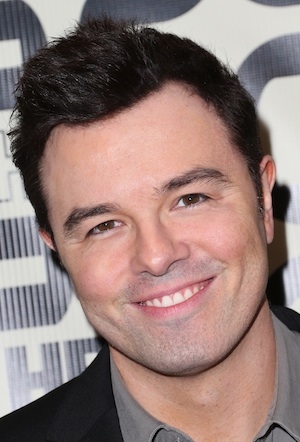 Several recently greenlit Fox comedy projects have casting directors under contract, Backstage has learned.
The first, a project with the working title "Dads," written by Alec Sulkin and Wellesley Wild and hailing from Seth MacFarland's Fuzzy Dorr shingle, is being cast by Lisa Beach and Sarah Katzman. The project has received a strait-to-series order for six episodes. It centers on two successful 30-something roommates whose lives are upended when their dads move in with them. So far the only actor cast in the project is Brenda Song, who will play an assistant to the two protagonists.
In addition to the new series, four pilots are also set to begin casting. Anya Colloff and Michael Nicolo of CFB Casting will cast "Two Wrongs," about a man who must convince his family that their hatred of his girlfriend isn't justified — despite the fact that she left him at the altar several years ago. The writer, Michelle Morgan, also wrote the Kristen Wiig film "Girl Most Likely," which premiered last September at the Toronto International Film Festival.
"Enlisted," written by "Cougar Town" co-creator Kevin Biegel and "Men of a Certain Age" writer/producer Mike Royce, will be cast by Wendy O'Brien. The show is set at a small military base in Florida, where a soldier recently returned from overseas takes over his brother's dysfunctional unit. O'Brien is also casting the ABC comedy pilot "Mixology," in addition to several series.
"Friends & Family," based on the BBC2 series "Gavin & Stacey," will be cast by Brett Greenstein and Collin Daniel. The show centers on a couple in a long-distance relationship, chronicling the events that follow their first face-to-face meeting. This is the fourth pilot that Greenstein/Daniel have taken on this year. They're also casting the untitled Rob Greenberg comedy for CBS, the untitled Sean Hayes and Victor Fresco pilot for NBC, and "Girl Meets World" for the Disney Channel.
Finally, the pilot "The Gabriels" (formerly "House Rules") will be cast by Marisa Ross. The comedy focuses on a neurotic family tries to follow the social mores of a small Midwestern town where kindness and politeness are paramount. Rob Riggle is attached to star as the family patriarch.
All five projects are tentatively set to begin production in Los Angeles in March.