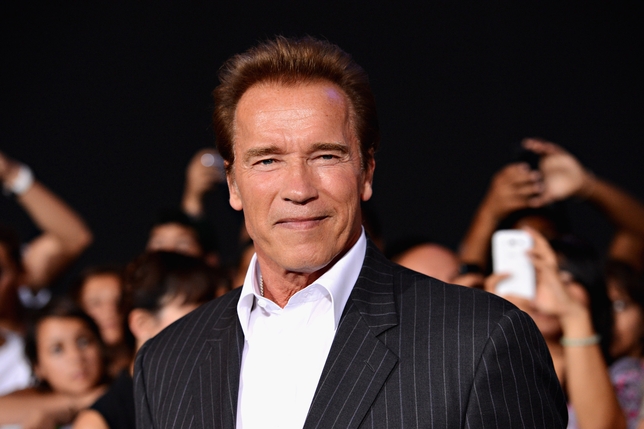 Arnold Schwarzenegger's big-screen comeback already includes this year's ensemble action flick "The Expendables 2," and the forthcoming films "The Last Stand" and "The Tomb" in 2013. Now production is about to begin on "Breacher," a thriller starring the 65-year-old former Governator as the leader of a corrupt team of DEA agents. And you can be part of the project, because Extras Casting Atlanta is casting background and stand-ins for the film, which begins shooting in October in Georgia.

Formerly titled "Ten," the movie follows the members of an elite DEA task force who start dying one by one after they steal millions from a drug cartel safe house. (The original title was reportedly a reference to the Agatha Christie murder mystery "Ten Little Indians.")

The cast also includes Sam Worthington, Joe Manganiello, Terrence Howard, Josh Holloway, Malin Akerman, Mireille Enos, Olivia Williams, and Dawn Olivieri. "Breacher" will be directed by "Training Day" screenwriter David Ayer, who most recently wrote and directed "End of Watch."

The casting directors are specifically seeking men and women with real law enforcement experience for background work. In addition, Hispanic males between ages 18 and 60 will be hired as extras, as well as a "sexy" Hispanic female between 18 and 29 years old. An experienced Caucasian male stand-in with brown hair, between 5'10"-6'1" tall, is also needed.

For more information and to apply, view the full casting notices online at Backstage.com. Submissions should include contact info, height, weight, measurements, location, and three recent photos.

Extras Casting Atlanta is also currently casing extras for "Scary Movie 5." Past credits include "Three Stooges," "X-Men: First Class," "Joyful Noise," "Zombieland," "The Blind Side," AMC's "The Walking Dead," and more.