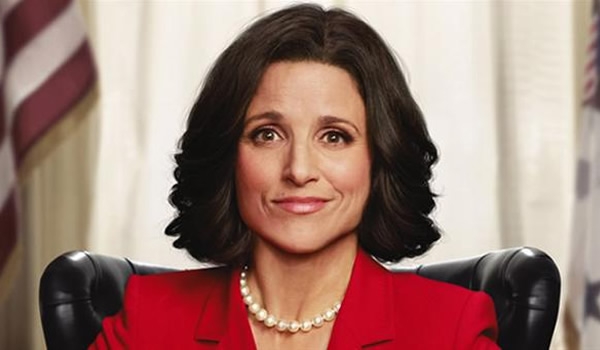 Having just endured an exhausting presidential election this fall, Americans now know exactly who will be sitting in the vice president's seat next year.

No, we're not talking about Joe Biden.

Julia Louis-Dreyfus is stepping back into the shoes of fictional Vice President Selina Meyer on the HBO series "Veep," which is currently casting additional roles for its second season. Louis-Dreyfus won an Emmy Award this year for playing the bumbling politician who finds herself in over her head and in constant "damage control" mode after being elected to a powerless position.

Baltimore-based casting office Pat Moran + Associates is casting adult males and females of all ages for both principal and background roles in the show's second season, which begins shooting this month in Baltimore, Md., and Washington, D.C. Actors of all ethnicities, types, and builds will be considered.

For more information and to apply, view the full casting notice online at Backstage.com. The casting director is specifically seeking submissions from union actors for these roles. Moran requests that all actors follow her specific submission policy; actors outside the Baltimore and D.C. area should not apply. For more detailed submission instructions, visit PatMoranandAssociates.com.

Moran was part of the team that won Emmy and Artios Awards this year for casting the HBO TV movie "Game Change." Moran was also nominated for an Emmy for casting "Veep." Past credits include "He's Just Not That Into You," "Wedding Crashers," and the HBO series "The Wire."

"Veep" also features Anna Chlumsky, Tony Hale, and Matt Walsh. Gary Cole and Kevin Dunn have been added to the cast for next season, as well.

"Veep" will premiere its 10-episode second season in spring 2013 on HBO.