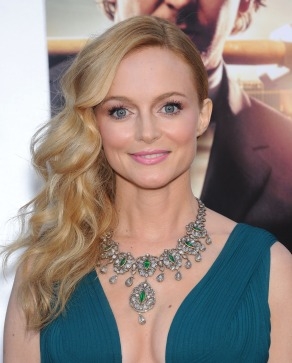 Heather Graham's upcoming feature directorial debut has a top casting office attached, Backstage has learned.
Graham is set to direct and star in "Half Magic," a comedy she wrote about a group of female friends who make a pact to find nice guys to sleep with "without allowing self doubts to deter them."
"It's about sex and love from a female point of view and female friendship," Graham said in a recent interview with Glamour. "It will be really funny."
Kerry Barden and Paul Schnee, whose feature resume includes the Oscar-winning "Dallas Buyers Club," are set to cast the film.
Graham said she's been working on the feature for about two years and expects her passion project to be released in 2015.