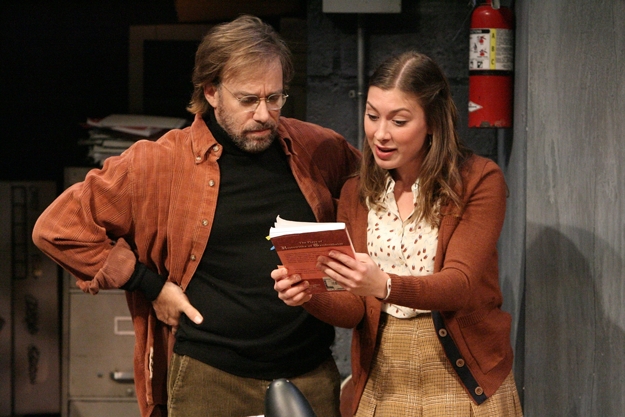 Film and television roles can often leave an actor uninspired, if well compensated. For thespians looking to recapture their love of performing, Los Angeles theaters are casting a variety of productions for the upcoming season. There are roles for actors looking to play a sailor in love with a prostitute, a president on the brink of political disaster, or a wicked, cannibalistic witch bent on baking two children she's found deep in the woods.
In the latter case, it's Storybook Theatre at Theatre West that's casting a musical version of the fairy tale "Hansel and Gretel." Auditions for the child-targeted play are set for September.
Staying in the musical vein, the Burbank-based Colony Theatre has an Equity call for "The Morini Strad" on Sept. 12. Willy Holtzman's play, which is based on a true story, dramatizes the relationship between concert violinist Erica Morini and an unknown violinmaker whom she hires to repair her scratched Stradivarius.
Those in a political mood can audition for the Center Theatre Group's upcoming production of "November." The David Mamet play centers on fictional President Charles Smith, who is days away from a thumping at the polls. It's set in the Oval Office as Smith tries to extort money for his presidential library from a turkey-producers' organization. Understudy auditions are set for early September.
In the second week of September the MET Theatre will hold auditions for a new play titled "Gdow." And the Latino Theater Company will have auditions in the coming weeks for its new play "Faith."
Meanwhile, several theater companies are holding either auditions for membership or member auditions. Some actors consider joining a theater company like joining a gym—the monthly fee goes to help maintain your skills. With that in mind, the Eclectic Company Theatre is accepting submissions for new members and plans to hold general membership auditions in the coming weeks. The North Hollywood-based company is known for putting on new material that wouldn't be found in a conventional theater.
Another membership-based theater company, Open Fist, is holding auditions Sept. 9 for two plays by the late Horton Foote, who wrote the screenplay for the movie version of "To Kill a Mockingbird."
For those who want Christmas to come early, there's Theatre of Note, which is holding auditions for "A Mulholland Christmas Carol," an L.A.-themed version of Dickens' "A Christmas Carol," Sept. 15. That audition is also for company members.
There are opportunities for minority actors in October. The Robey Theatre Company at the Los Angeles Theatre Center, which was co-founded by Danny Glover, will hold auditions for "Anna Lucasta" that month. The play centers on the title character, who is forced to leave home by her father. Lucasta becomes a prostitute but then has to decide between the love of a sailor and a respectable man from Alabama.
The famed Morgan-Wixson Theatre, which boasts of being the oldest "theatrical organization" in Los Angeles, will have auditions for the Neil Simon play "Plaza Suite" in late October. The play features three couples, each in varying states of romance, who successively occupy a suite at the Plaza Hotel in New York.