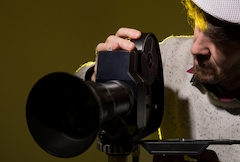 Dan Janis Productions is currently seeking talent for the pilot "Bad Friends & Family" ("BFF").
"BFF" is a comedy series "that gives a 'real' view of everything that goes wrong in Chuck's everyday life, which in part is due to his friends and of course, loving family."
Several roles are being cast for this production, and actors of all ages and ethnicities are being sought.
Submissions are being sought from Los Angeles and Hollywood, and this is a paid gig.
For more details, check out the casting notice for "Bad Friends & Family" here, and be sure to check out the rest of our Los Angeles audition listings!