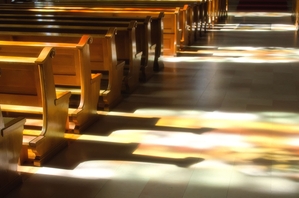 Talent is currently being sought for the short film "For the Love of God."
"For the Love of God" is a student film for NYFA about two priests, one of whom confesses his reasons for leaving the church.
Several roles are being cast for this unpaid production, and it will shoot in California on August 22 and 23.
Auditions will be held Aug. 5 in Burbank, Calif.
For more details, check out the casting notice for "For the Love of God" here, and be sure to check out the rest of our Los Angeles audition listings!