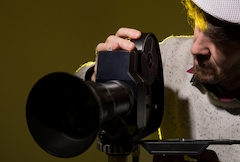 Talent is currently being sought for the Web series "Neil in Therapy."
"Neil in Therapy" is a comedic Web series following the character of Neil while he sorts out his issues in therapy.
The lead role of Neil and the role of Dr. Bates are being cast, and submissions are being sought from the Los Angeles area.
For more details, check out the casting notice for "Neil in Therapy" here, and be sure to check out the rest of our Los Angeles audition listings!