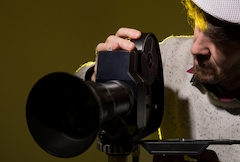 Datz Hott Productions is currently seeking talent for the musical short film "Now Is the Right Time."
This musical short film is "a story of 'what if.' What if we actually were given second chances to make things right? What if when we made mistakes, life kept repeating the scenario, until we made the right decision? The film stars the artist Early, who is trapped in a time warp. The film will be a medley of his production," the assistant director says.
Supporting roles are being cast for this production, and both union and nonunion submissions are welcome from the Los Angeles area.
For more details, check out the casting notice for "Now Is the Right Time" here, and be sure to check out the rest of our Los Angeles audition listings!