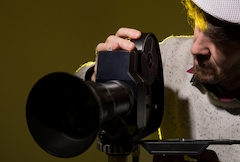 Talent is currently being sought for the short film "Wonder."
"Wonder" is a "coming-of-age horror-fairy tale" about a 20-year-old whose unconscious mind is "stirred with visions both disturbing and wondrous" when she has an erotic experience with an older woman.
The lead role of Vivian is being case for this production, and compensation has yet to be decided.
Submissions are being sought from the Los Angeles area, and the production will shoot for one or two days this fall.
For more details, check out the casting notice for "Wonder" here, and be sure to check out the rest of our Los Angeles audition listings!