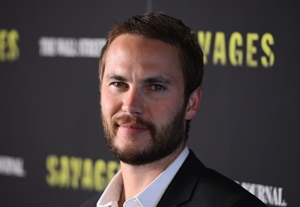 After the first half of 2012, you can't help feeling sorry for Taylor Kitsch ...
Wait, never mind.
"Battleship" and "John Carter" may have been bombs, and "Savages" might be on its way, but he's still rich, famous, handsome, and yes, a pretty good actor. If you want someone to feel sorry for, feel sorry for the uninsured, or the unemployed, or the guy who has to glue on John Travolta's hair. Kitsch and his washboard abs don't need your pity.
What they might need, though, is an apology from Peter Berg. Berg gave Kitsch his big break by casting him as the lovable alcoholic Tim Riggins in one of the best shows ever, "Friday Night Lights." Then he made Kitsch pay back the favor by starring in a movie based on the board game that teaches kids the world over how to cheat at board games. (For the record, that was the last available joke about "Battleship.") But Berg, to his credit, has roped Kitsch into a project that sounds way more promising.
Called "Lone Survivor" and based on the book by Marcus Luttrell, the movie tells the true story of a four-man Navy SEAL reconnaissance and surveillance team who were surveilling and reconnoitering in Afghanistan when they were ambushed by Taliban fighters. The lone survivor, Luttrell, was badly wounded, but his life was saved by villagers who found him and hid him from his assailants. Mark Wahlberg is set to play Luttrell, while Kitsch will play team leader Michael Murphy. Hopefully this will be a solid supporting role that plays to Kitsch's strengths and not, like, a Steven Segal in "Executive Decision"-type situation. Linda Lowy and John Brace are casting ahead of a September start in New Mexico and Arizona.
Another tall, good-looking rich guy that I don't feel sorry for is Chris Pine. He landed the Captain Kirk role in the "Star Trek" remake, which means that he's set for life, what with residuals from the 10 upcoming sequels, the Trekkie convention appearance fees, and his future endorsement deal with Priceline. Now he's set to follow in the footsteps of losers like Ben Affleck, Alec Baldwin, and Harrison Ford by playing the Tom Clancy character Jack Ryan on the big screen.
The untitled project (formerly "Moscow") is not based on a Clancy novel but is instead an original screenplay that tells a story from Ryan's pre-CIA days: While working as a stockbroker in Russia, Ryan is framed for a terrorist plot by his boss, who also kidnaps his wife. Geez. And you thought your boss was a dick. This movie has been in development for a long while and been through several directors, but things are looking good for a September start in Montreal and London. Deborah Aquila and Tricia Wood are casting.