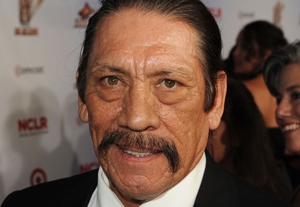 No time to make with the ha-ha's this week. Too many sweet projects to talk about.
They're the world's most fearsome fighting team. They're heroes in a half shell, and they're green! When the evil Shredder attacks, these turtle boys don't cut 'em no slack. Teenage Mutant Ninja Turtles ... and so on. Yes, Hollywood's love affair with verdant-hued superheroes shows no signs of abating, as Paramount has given the ... green light (get it? green?) to a reboot of the Ninja Turtles franchise. If you don't know who the Ninja Turtles are, you must've been living in a sewer for the late '80s and most of the '90s, because they were pretty much the only thing during that era more popular than
Vanilla Ice
. But unlike Vanilla Ice, the Turtles aged gracefully, and 20 years on, the world is once again ready to experience Turtle Power. Debra Zane is casting in anticipation of a September start in Vancouver.
You know what else was awesome about the late '80s? The fact that you could actually get an R-rated action movie made. These days it's all blurry fight scenes, bloodless deaths, and guys who don't swear after they get freaking shot with a gun. "Oh darn! Dang it, that stings!" Thank God for Robert Rodriguez, whose 2010 film "
Machete
" was a throwback to everything awesome about that era: guns with unlimited bullets, massive amounts of blood, campily evil bad guys, Steven Seagal's hairpiece. Plus, I mean, if there was a guy who deserved his own action movie more than
Danny Trejo
, I'd love to meet him. So it warmed my heart when it was announced that Machete was returning to the big screen for "Machete Kills," which starts production next month in Austin, Texas. This time, Machete is hired by the U.S. government to hunt down a black-market arms dealer who wants to start World War III. The arms dealer will be played by Mel Gibson. Can I admit I'm excited about that? I know I can admit I'm excited about Sofia Vergara and Amber Heard joining the cast. Anyhow, Mary Vernieu of Betty Mae Inc. is casting what sounds like pretty much my ideal movie.
It's time now for the bonus portion of the column, where I rattle off projects and their casting directors in rapid succession! Deborah Aquila and Tricia Wood are casting "Devil's Knot," a film chronicling the struggle to free the
West Memphis Three
, three teenagers who spent 17 years in prison for murder before being exonerated by DNA evidence. No joke, those dudes got screwed. Ronna Kress is casting "Runner, Runner," a movie set in the world of online gambling written by the dudes who wrote "Rounders," the movie responsible for turning poker into a thing. Both films shoot in June. Wendy O'Brien is casting "Cross the Dog," an action movie set to star Nicolas Cage that actually sounds decent. It shoots in July.
No column last week because I was sick, so consider us even.