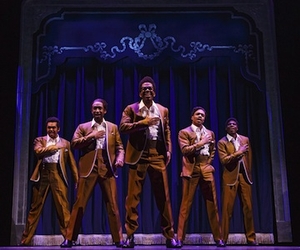 A new road to Broadway has opened up for African-American singers from the South and it runs straight through Motown.
Producers Kevin McCollum, Doug Morris and Berry Gordy announced a new leg of their nationwide talent search Wednesday. The open call seeks African-American singers for the Broadway production of "Motown the Musical" and its upcoming national tour.
For the roles of classic Motown characters, men and women ages 20-40 are invited to audition. Boys aged 8-13 are invited to audition for the roles of a young Michael Jackson, Berry Gordy or Stevie Wonder. No experience is necessary.
Auditions will be held at the Actor's Theatre of Charlotte in Charlotte, N.C. on Nov. 9 and at the 14th Street Playhouse in Atlanta, Ga. on Nov. 10.
The first national tour will launch in Chicago next April with performance dates to be announced at a later date.
All candidates must have amazing soulful voices to play different performers from Motown history, according to a release. All vocal parts are encouraged to attend.
Check out the website for more details.