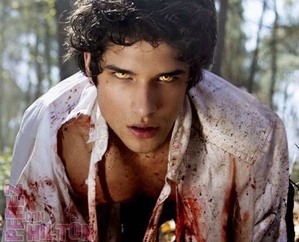 MTV's hit supernatural drama "Teen Wolf" will soon be back for its third season, and the producers are currently casting two new roles that you can really sink your teeth into.

Executive producer Jeff Davis and casting director Wendy O'Brien are casting real twins to play identical twin alpha werewolves named Ethan and Aiden, described as "dangerous charmers." Ethan has a brilliant mind that he uses for devious calculation, while Aiden provides the simple brute force. The twins are both young and handsome, but utterly menacing. Both actors need to be athletic and in top physical shape. Actors of all ethnicities who are age 18 or older will be considered.

Auditions will be accepted via online video auditions. For more information and to submit your audition video, view the full casting notice online at Backstage.com. "Teen Wolf" shoots in Los Angeles, but auditions are being accepted nationwide. The submission deadline is Tuesday, Oct. 16.

Auditioning talent must submit a self-taped audition using the scenes provided at www.teenwolftwins.com. Follow the online instructions to record, upload, and submit your video, and upload your headshot and résumé. Twins should read the scene together. No fees are required, but applicants must register for a free basic Cast It Talent account to audition.

Starring Teen Choice Award winner (and Backstage cover star) Tyler Posey as teenage werewolf Scott McCall, the upcoming third season of "Teen Wolf" will premiere in 2013. The new season will include 24 episodes. This marks the highest episode count that MTV has ever given to a season of a scripted series; seasons 1 and 2 were 12 episodes each.

O'Brien is a CSA member who also casts "It's Always Sunny in Philadelphia" and "Sons of Anarchy." Past television credits include "FlashForward," "Men of a Certain Age," "Kyle XY," "Tell Me You Love Me," and more.