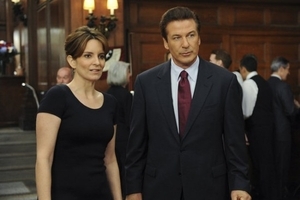 NBC's award-winning show, "30 Rock" is in its final season, and this may be your last chance to get cast in the show.
Barbara McNamara Casting is casting the seventh season of "30 Rock," the Emmy-winning NBC sitcom about a TV comedy writer (Tina Fey) and her straight-laced professional mentor (Alec Baldwin).
For more information, click here. To submit, go to www.backstage.com/accounts/offer/30-rock/ and use the code 30ROCK to receive a 30-day free trial.
---
'30 Rock,' Episode 709

Episode shoots on an upcoming date TBD in NYC.

Seeking—African-American Women: should be very tall or big. Also seeking—Soul Cycle Experts.

No phone calls or unsolicited emails.

Professional pay provided. SAG-AFTRA Background Actors Contract.
Backstage is the most trusted name in casting since 1960. Try your free trial today! Enter offer code "30ROCK" at checkout for your free offer.