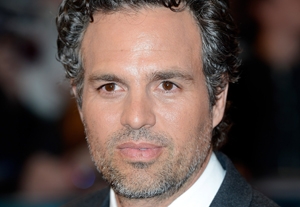 I am a straight man who owns "Cabaret" on DVD, and I'm not embarrassed to admit it. I freely profess my love for (most) musicals -- but I wasn't always this way. It started in college when I took a film class for fun, and one of the movies on the syllabus was "Singin' in the Rain." Knowing at the time that it was (is) widely considered to be one of the greatest films of all time, I wasn't expecting to hate it, but I also wasn't expecting to dance all the way home across campus, which is essentially what occurred. Now I bristle at people who dismiss the entire genre out of hand, like I once did.
Speaking of "Once," that was a pretty great musical as well. (Also, a personal note of thanks to
Glen Hansard
, the male lead, for the brief period of time after that movie came out when people would tell me I looked like him, instead of the usuals: Chris Elliott and/or Archie with a beard.) Probably the last one I really enjoyed, in fact. Well, the writer-director of that movie, John Carney, has written, and will direct, another musically themed film called "Can a Song Save Your Life?" I say musically themed because it is evidently not a full-blown musical but a movie about musicians that will contain music. Close enough. Anyhow, Mark Ruffalo has signed on to play the lead, a down-and-out record producer whose passion for the job is re-ignited when he discovers a singer-songwriter in a local bar. It was previously reported that Scarlett Johansson was on board to play the singer-songwriter, but in a recent 
interview with Playlist
, Ruffalo expressed some uncertainty. Jeanne McCarthy is casting this ahead of a June start in New York. Jeanne, if ScarJo is unavails, might I suggest
Haley Rein­hart
? Yes, I'm also not ashamed to admit I love "American Idol."
But if you're the manliest of bros, and just cannot stomach any film unless at least 20 people get blown up or otherwise die in awesome fashion, consider "2 Guns." Part of the recent -- and welcome -- revival of straight action movies, the project is set to star Mark Wahlberg and Denzel Washington as a DEA agent and a Navy SEAL (not sure at this point who is who) who are framed for a bank robbery and are understandably pissed about it. Violence is employed as the two men try to figure out who set them up, so they can kill them, violently. As far as shots where the two heroes calmly walk away from an explosion, I put the over/under at 5.5, and I'm taking the over. The plan is to get rolling in June in New Mexico and New Orleans. Shelia Jaffe will be responsible for surrounding Wahlberg and Washington with scruffy-faced, steely-eyed cannon fodder. The only music in this one will be the terrible hard-rock song that plays over the credits. Might I suggest
James Durbin
?