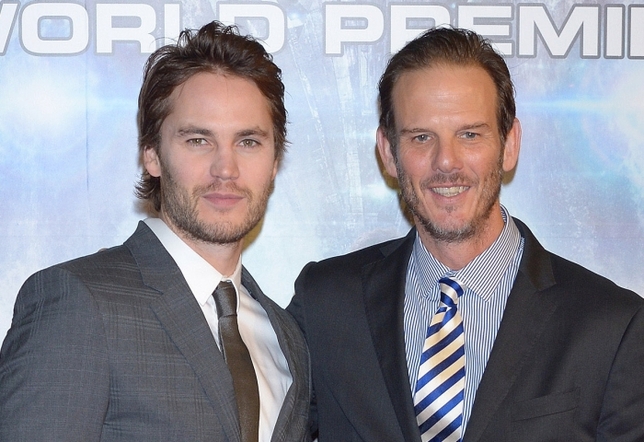 Actors in New Mexico are getting an introduction to Hollywood this month. At two upcoming town hall meetings, the New Mexico State Film Office will educate local talent about the state's growing film and television industry. The exciting news for actors is that in addition to providing an opportunity to learn more about the business, the N.M. Film Office is also holding open calls at these meetings, to connect local talent with the casting directors working in the state.

The town hall meetings will be held Wednesday, Oct. 24, in Carlsbad and Thursday, Oct. 25, in Clovis.

Beginning one hour before the start of each meeting, local actors can submit their headshots and résumés for distribution to local casting directors. Actors will also have an opportunity to have their headshot taken by a representative of the film office prior to the meetings. (Those who already have a headshot are encouraged to bring them to the town hall and fill out the casting registration form.) The film office's open calls are not for a particular production, but actors will be considered for future projects.

For more information and audition details, view the full casting notice online at Backstage.com. Male and female actors of all ages and types are encouraged to participate. These town halls are free to attend, and no RSVP is required.

The town halls provide a forum for local actors, students, filmmakers, and the general public to discuss their educational programs, film-related businesses, and other industry issues in the state. Both meetings will begin with an address on the state of the New Mexico film industry, followed by a question and answer session.

New Mexico State Film Office Director Nick Maniatis, Outreach Programs Manager Dirk Norris, and Contract Locations Coordinator Don Gray will attend the meetings. The office is also collaborating with local film liaisons, schools, and chambers of commerce to run these events.

The New Mexico Film Office plans to hold other town hall meetings in Silver City and Taos; the dates and locations have not been announced. Similar events were held in Las Cruces, Ruidoso, Roswell, Raton, Gallup, and Farmington earlier this year.

Currently shooting in New Mexico are "American Girl: 2013 Girl of the Year," starring Jane Seymour, and director Peter Berg's "Lone Survivor," starring Mark Wahlberg, Taylor Kitsch, Ben Foster, and Emile Hirsch. The feature films "We're the Millers," "The Lone Ranger," and "2 Guns" and the A&E series "Longmire" are some of the projects that have recently wrapped production in the state.