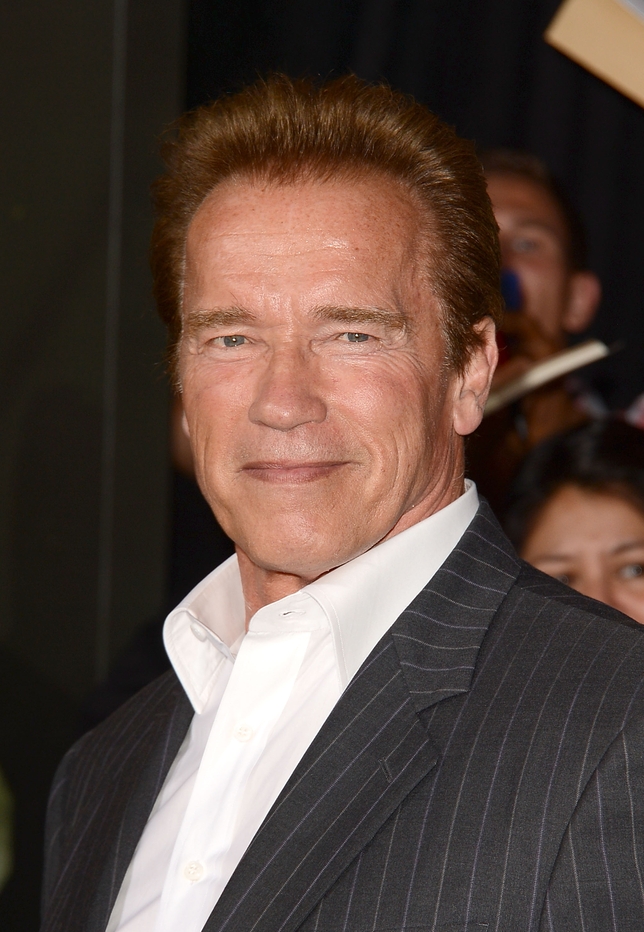 I'm fairly confident in saying that there are few people on the planet more excited than me for Arnold Schwarzenegger's return to Hollywood. I'll also be the first to admit that my excitement is not exactly rational. Before assuming the governorship, the movies he starred in ranged from terrible — and not in an unintentionally entertaining way, a la "Face Off" or "Blood Sport" — to super terrible. But I was thinking maybe after a few years off he might decide to take on more challenging and/or gritty material, like when Stallone did "Cop Land."
Last year when I wrote about his comeback movie, "Last Stand," getting under way in New Mexico, it appeared my confidence in Arnold might be justified. He plays a sheriff in a border town who must stop a cartel kingpin from escaping into Mexico. (If you squint real hard that could be a Cormac McCarthy novel!) But the previews recently hit the web, and well … it's looking more like a Clive Cussler novel.
I remain upbeat, nonetheless.
We've still got "The Tomb" slated for September 2013, which stars Arnold and Sly and for which I have low expectations (I'm hoping for "Face Off"-ian ridiculousness at best.) But then comes "Ten," aka "Breacher," where Arnold will get another shot at nailing the gritty action/drama that I know he's got in him. In "Ten" he'll play the leader of a team of DEA agents who rob a cartel safe house. Unsurprisingly, the cartel doesn't appreciate the gesture, so they start killing team members one by one. One reason I'm confident about "Ten" is that it's being written and directed by David Ayer, who wrote "Training Day." (He also wrote "The Fast and the Furious.") The other reason is that the supporting cast includes Terrence Howard, Sam Worthington, Joe Manganiello, Malin Akerman, and so on. Sounds promising, right? Anyhow, Mary Vernieu of Betty Mae Inc. is casting ahead of an October start in Atlanta.
Another comeback of sorts that I'm looking forward to is the upcoming buddy comedy starring Ice Cube and Kevin Hart, "Ride Along." Cube has certainly been keeping himself busy lately, but his last leading role was in 2008's "The Longshots." Don't remember that one? Me either. So we'll call this a comeback to promising leading roles. Hart plays a grade school teacher who agrees to go on a ride along with his future wife's cop brother. Ice Cube is the cop brother. We know Cube is great in the straight-man role in a comedy, or at least we know if we've seen "Friday" or his recent series of commercials for Coors Light. And we also know that Kevin Hart is a special comedic talent. This is one of those pairing that sounds real good on paper, so hopefully the script will be decent. This one also starts shooting in October in Atlanta. Vickie Thomas is casting.