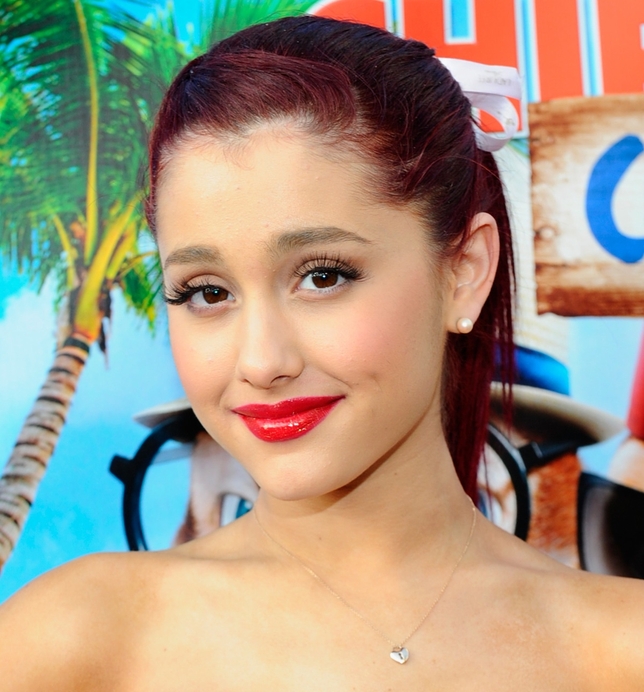 There is the time in every child's life when he or she becomes interested in live-action shows as well as cartoons. I'm so old now that I don't even know whether they have Saturday morning cartoons anymore, but I know that when I was a kid, cartoons ran from about 6 a.m. to 11 a.m. or noon, after which a block of live-action programming aimed at slightly older kids began. When I was really little I'd always be like "Awww" when the cartoons ended and repair to my room to play with Legos. But at a certain point—around age 7?—I became intrigued by the human-featuring shows, and so the great battle between Futuron and Blacktron was postponed for a few more hours. I'd like to think I lived through the Golden Age of these transitional shows—the late '80s, era of "Saved By the Bell," "Pee-wee's Playhouse," and "Hey Vern, It's Ernest!" among other classics. But I'm sure every kid thinks that.
Kids today are probably like, "Screw 'Saved By the Bell'! 'iCarly,' 'Victorious,' and all those other shows on Nickelodeon and Disney Channel rule, bro." Even though I've never seen any of the new crop of shows aimed at the 7-10 demo, I can say that kids today are wrong. If they were right, would two shows have to cross over and join forces? I think not. But that's just what's happening with "Sam & Cat," a spinoff featuring characters from both "iCarly" and "Victorious" that Nickelodeon has ordered to series. Jennette McCurdy, who played Sam Puckett on "iCarly," and Ariana Grande, who played Cat Valentine on "Victorious," team up to start a babysitting service. We never had a spinoff where Lisa Turtle and Chairy get together to form a detective agency. Point: Millennials. Anyhow, Krisha Bullock, who cast both "iCarly" and "Victorious," is casting this as well. Shooting starts in January in Los Angeles.
Later in life, we go through another transition where we renounce cartoons as "for babies." Later still, we realize that babies might have a point: Cartoons are sweet. By then, we're ready for cartoons with more adult themes, like "The Simpsons" and "Futurama," even if we only get half the jokes and we'll get in trouble if our parents catch us watching. Fox was maybe the first network to catch on to this trend, and they continue to dominate the adult animation market. Their newest entry is the just-ordered "Murder Police." It follows the exploits of a bumbling detective and his overly aggressive partner as they attempt to solve cases and serve justice in spite of their personal shortcomings. It has a solid voice cast that includes Horatio Sanz, Will Sasso, and Chi McBride. However, the whole idiot cop thing has been done and done well in many other places, so I hope the guys behind "Murder Police" have a fresh angle. Maybe they'll add, like, a super-angry chief of police who is always yelling at the protagonists to "CLEAN UP THEIR ACTS!" and such. Scott Muller is doing the casting. Production starts in January.