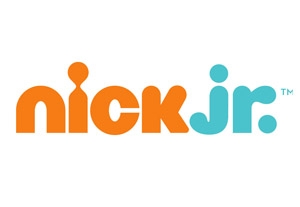 Nick Jr. is seeking adult musicians for a live and on-air musical performance. This is a live-action project. The production dates and location are TBD.

The producers are seeking a male or female singer-actor-musicians between the ages of 18 to 30, to develop into a musical act for the Nick Jr. audience. The performer must be an excellent singer with a child-friendly energy and a pop sensibility that would appeal to both a youth audience (4- to 7-year-olds) and a family audience (their parents).

Applicants should be bright and fun, and must be comfortable with the possibility of both a live musical performance and an on-camera musical performance. Songwriting ability is a plus, as is the ability to play a musical instrument while singing.

Casting directors Sarah Noonan and Gene Vassilaros are based in L.A., while Michelle Levitt is the casting director in New York. Shiondre Austin is the L.A. casting associate and Danielle Pretsfelder is the New York casting associate.

The casting directors state that they are specifically seeking submissions from Los Angeles- and New York-based talent only. "We are also open to submissions from duo and trio acts of musician-singers," they add. "Performers must not be currently exclusive or signed to an existing music label. We are committed to diverse, inclusive casting. We encourage submissions from qualified performers without regard to disability, race, age, national origin, ethnic origin, or any other basis prohibited by law unless otherwise specifically indicated."

For more information and to apply, view the full casting notice online at BackStage.com. Submissions must include links to music samples.

Together, Noonan and Vassilaros cast "The Legend of Korra." Noonan was also the casting director for series including "Kung Fu Panda: Legends of Awesomeness" and "Avatar: The Last Airbender." Vassilaros has been a casting associate for feature films including "Bad Actress" and Rob Zombie's "Halloween" remake.

Levitt is the casting director for the Nick Jr. animated series "Dora the Explorer," "Team Umizoomi," and "Bubble Guppies."