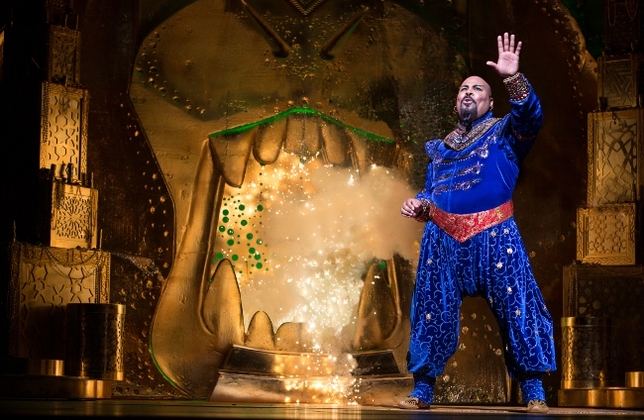 The genie is out of the bottle, so to speak, in today's casting roundup. Broadway's smash hit musical "Aladdin" is casting multi-talents to join its ensemble. We've also got three on-camera gigs, all of which are paid!
"ALADDIN" ON BROADWAY
Broadway's Tony-nominated "Aladdin" is casting union talent to join its ensemble. The musical, which features a score by Alan Menken, is casting male and female singers ages 18 and up, who also dance well. An Equity Chorus Call will be held in New York City on April 25. Hired actors will be paid $1,974/week under an Equity Production (Disney) Contract.
NICKELODEON PILOT
An upcoming pilot for Nickelodeon is casting talent for background roles. Seeking male and female actors ages 7–26, production will begin April 17 in Miami, Florida. Those hired will be paid $85–$200/day.
EDUCATIONAL VIRTUAL REALITY PROGRAM
A male and female actor, aged 18–30 and 16–30, respectively, are needed for an educational virtual reality program. The spot will shoot April 7–10 in Los Angeles and pay $200/day.
"DÉJÀ RECONTÉ"
"Déjà Raconté," a short student film out of the School of Visual Arts, is casting talent for two leading roles. Seeking a male actor aged 35–55 to portray a monk and a female actor aged 17–26 to play a nun, the project will shoot April 8 in New York City. Pay will be $80/day, in addition to provided meals and travel.
See more great jobs like these in Backstage's casting calls! And visit our YouTube channel for tips and tricks to book that musical gig!