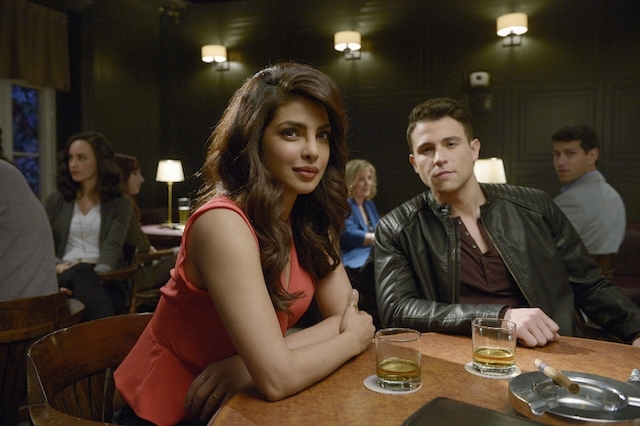 Today's casting roundup is as unique as you are! ABC's hit series "Quantico" is casting talent for background roles, a union production of "Beauty and the Beast" seeks talent for all roles, and more paying gigs of all sorts!
"QUANTICO"
Male and female talent ages 20–72 are needed to depict "elite and upscale Washington D.C. party types" in an upcoming shoot for "Quantico." Production is slated for Feb. 23 and 24 in Sleepy Hollow, New York, and will pay $121/10 hours. Additionally, transportation to and from New York City is available.
"MOON RIVER"
Casting is underway for three leading and two supporting roles in feature film "Moon River." Following "five young friends [who] went for a boat ride…only to find something very interesting," the piece will shoot in New York in April. Hired actors will be paid $100–$150/day.
UNTITLED SHORT
A still-untitled short film is casting a lead and supporting role. The piece will follow "a young lawyer [who] recounts her decision to take a bribe from a criminal organization in exchange for losing a case against their building permits for a new casino." Shooting is slated for to-be-determined dates in March in Washington, DC, and will pay $100/day.
DISNEY'S "BEAUTY AND THE BEAST"
Union talent is sought for an upcoming production of Disney's classic musical, "Beauty and the Beast." Casting for both title roles as well as several supporting parts, Equity Principal Auditions and an Equity Chorus Call will be held Feb. 23 in North Hollywood, California, with a run slated for April 26–30 at the Alaska Center for the Performing Arts in Anchorage.
Browse Backstage's casting calls for more fantastic jobs!

And check out our YouTube channel for the industry advice you've been looking for!