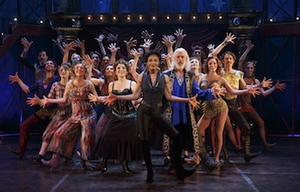 The Broadway production of "Pippin" is seeking possible replacements for upcoming shows. The show is currently running on Broadway, and is the 2013 Tony winner for best musical revival.
The musical uses a performance troupe to tell the story of Pippin, a prince on his death-defying journey, searching for meaning and significance.
All ethnicities will be considered for the various roles, and strong singing/dancing skills is a must. Auditions will be held tomorrow, Feb. 13 in NYC.
For more details, check out the casting notice for "Pippin" here, and be sure to check out the rest of our audition listings!