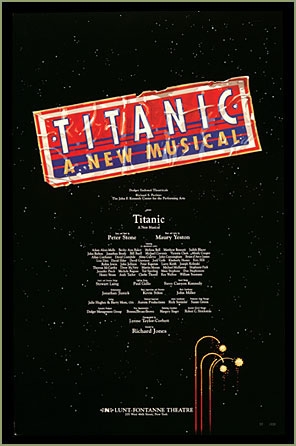 The Broadway production of "Titanic" is seeking talent for a number of roles. The show will run in the summer at Royal Alexandre Theatre in Toronto, Canada, and will open on Broadway fall 2014.
"Titanic" tells the classic story of the sinking of the RMS Titanic, which sank during its maiden voyage in 1912.
This is a paid gig, and a chance to work on a wonderful production for an extended period of time.
Auditions will be held Jan. 30-31, and Feb. 3 in NYC.
For more details, check out the casting notice for "Titanic" here, and be sure to check out the rest of our audition listings!