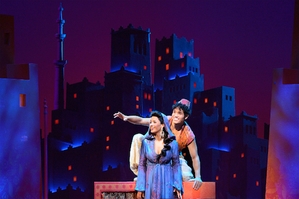 Disney Theatrical Productions is currently seeking talent for the Broadway production of "Aladdin."
Currently running on Broadway, and starring Adam Jacobs, "Aladdin" is seeking possible future replacements in the form of ensemble dancers.
This is, of course, a paid gig, and auditions will be held May 23 in NYC, so start stretching!
For more details, check out the casting notice for "Aladdin" here, and be sure to check out the rest of our audition listings!