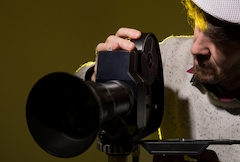 Smith Casting is currently seeking talent for the feature film "The Codex."
"The Codex" is a feature film telling a modern day with tale that discusses the struggles of youth, old age, and a witch-creature summon.
Lead and supporting roles are being cast, and submissions are being sought worldwide. This is a paid gig!
For more details, check out the casting notice for "The Codex" here, and be sure to check out the rest of our audition listings!