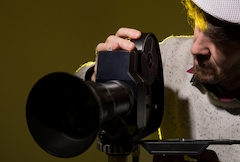 Talent is currently being sought for the short film "Good Morning."
"Good Morning is a short indie film about five friends who find a dead body in their living room after a night of partying.
Four lead roles are being cast for this production, and though this gig is not paid, it's a great way to freshen up your demo reel!
Auditions will be held Aug. 27 in NYC. For more details, check out the casting notice for "Good Morning" here, and be sure to check out the rest of our audition listings!