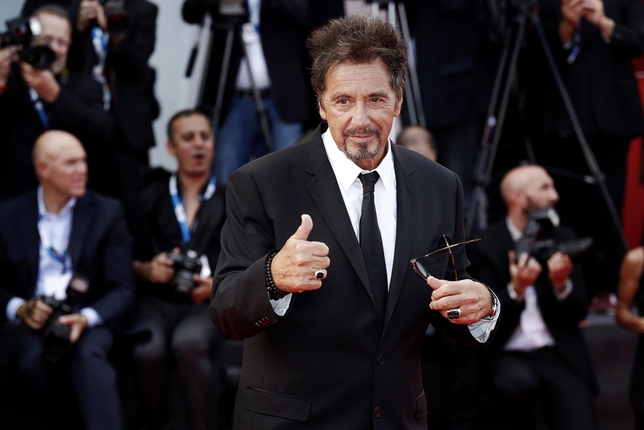 Today's casting roundup has an opportunity to appear alongside Al Pacino! The HBO film Untitled Levinson Project is looking for background actors in New York. Plus, a period piece, a horror flick, and a new Amazon series all have opportunities available!
UNTITLED LEVINSON PROJECT
The upcoming HBO Film Untitled Levinson Project, starring Al Pacino as Penn State Coach Joe Paterno, is looking for union and nonunion actors to fill background roles. Male and female talent aged 18–27 are sought to portray college students in the project. The production shoots July–Sept. in NYC. Some pay will be provided.
"RINGEN"
"Ringen," a short 1800s period film, is currently casting for three roles. A female actor ages 18–28 and two male actors, ages 20–28 and 45–55, are needed to fill speaking and nonspeaking supporting roles. The films shoots July 14–16 in Dutchess County, New York. Minimum pay per SAG-AFTRA Short Film Agreement will be provided.
"MURDER IN MOTION"
Casting is underway for the short horror/thriller film "Murder in Motion," a unique story "driven by intense action and blood." A female actor ages 25–30 and a male actor ages 30–35 are needed to play the lead roles. There are also two supporting roles available for male talent aged 25–50. The production shoots July 10 in Los Angeles, California. Pay is $300 per day for lead and $150 per day for supporting role.
"THE MARVELOUS MRS. MAISEL"
Amazon's "The Marvelous Mrs. Maisel," a new series about "a housewife in the 1950s [who] decides to become a standup comic," is seeking male and female talent to play background roles in its first season. Actors aged 18–34 are sought to play 1950s college students and department store workers. Men must be okay with getting a 1950s haircut and women must have shoulder length hair or shorter (or also be comfortable getting a haircut). Fitting for college students is on June 16 with a shoot date of June 21 in NYC. Department store workers fitting date is TBD, with multiple shoot dates TBD in June/July. Pay is $154 for 12 hours for nonunion actors. Standard background rate applies for union actors.
Want to see even more gigs? We've got 'em in our Backstage casting calls!