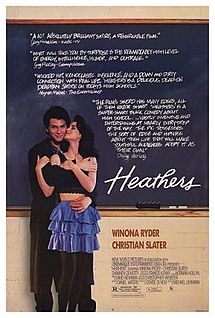 The Off-Broadway production of "Heathers: The Musical" is seeking talent to fill 10 roles! This one's a little tricky, as the auditions will be held in Los Angeles, but the rehearsals and play will be in NYC.
The show is a stage adaptation of the 1988 teen movie of the same name. The movie stars Winona Ryder as a girl who finds herself hanging with her high school's popular clique—a group of girls all named Heather. The story is dark yet funny, and is sure to come to life on an Off-Broadway stage.
This gig is paid, and the production is looking for talent as young as 17 years old. (Older actors are welcome as well—as long as you can play a high school student!) All ethnicities will be considered for the roles.
For more details, check out the casting notice for "Heathers: The Musical" here, and be sure to check out the rest of our audition listings!