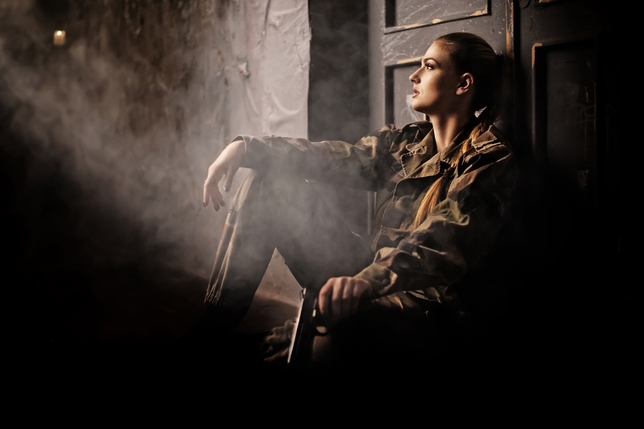 Calling all strong independent women! An upcoming action/suspense TV series is looking for a talented female actor to play its cunning title character, described as a "Bond character played by a female lead." There are also opportunities in today's casting notice for vocalists to tour in "Sesame Street Live!" and roles in two short films for a variety of talent!
"(WATERSEVEN) PROJECT"
The currently-untitled "WaterSeven Project," an upcoming untitled action/suspense TV series from Warner Bros. Television Productions UK, is casting one lead and one supporting role for its pilot. A female actor ages 18–28 is needed to play the titular protagonist, a character described as "a Bond character played by a female lead." Talent must be able to convey character traits in non-verbal shots and be well-spoken. There is also a supporting role available a young female actor ages 13–23. Casting will take place in Los Angeles and the San Fernando Valley area. The production will film in the London metropolitan area, as well as an underdetermined North African/Middle Eastern country, dates TBD. Pay is $280 per day or $45 per hour on set with travel, accommodations, and meals provided.
"SESAME STREET LIVE!"
"Sesame Street Live!," a new touring musical stage show, is casting supporting roles for a 12-month tour. Male and female vocalists aged 18 and older "with an urban style" are sought for singer roles. There also supporting roles available for character performers, puppeteers, and dancers (also male and female actors aged 18 and older). Auditions are in Chicago, IL on June 24, Anaheim, CA on June 30, and Los Angeles, CA on July 1. The tour offers competitive pay, benefits, and domestic and international travel expenses.
"FOXY TROT," ADDITIONAL ROLES
Casting is underway for "Foxy Trot," a short film about "a lesbian couple that is unexpectedly faced with their relationship issues when they sign up for a ballroom dance class." Two female actors, one age 60–69 and one age 20–39, with ballroom dancing experience are needed, as well as several male and female actors aged 20–59 for additional roles. The film shoots this year, in Austin, TX. Pay is $125 per day.
"LAUNDERKOIN"
"Launderkoin" is casting its lead roles. The walk-and-talk short film about "an uneventful walk home from the laundromat" is looking for one male actor and one female actor, both ages 21–35, to fill the roles. The production rehearses and shoots in Aug. 2017. Pay is $125 per day (under SAG-AFTRA Short Film Agreement) with travel reimbursed and meals provided.
Want to see even more gigs? We've got 'em in our Backstage casting calls!
Save
Save