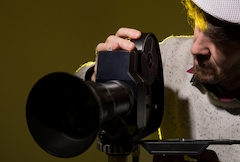 Lonely Road Productions is currently seeking talent for the feature film "Mirrors."
"Mirrors," a low-budget indie, is an adaptation of "Daphnis and Chloe" by Longus, set in modern-day Brooklyn, N.Y.
Several roles are being cast, both lead and supporting, and some nudity will be required. Submissions are being sought from the NYC and Los Angeles areas.
For more details, check out the casting notice for "Mirrors" here, and be sure to check out the rest of our audition listings!