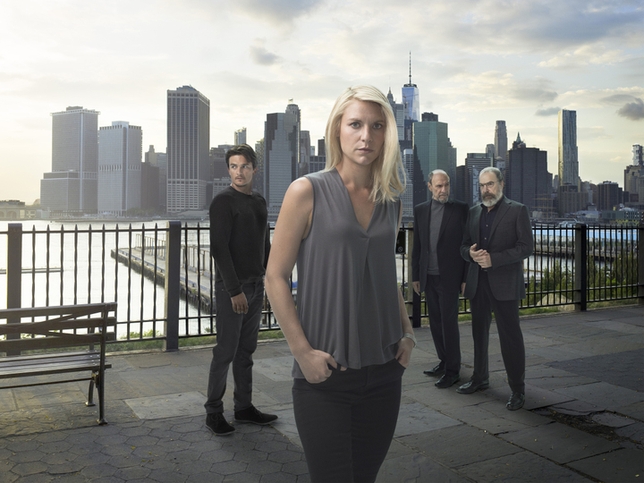 Join Showtime's "Homeland," starring Claire Danes and Mandy Patinkin, as it enters its seventh season! The production is seeking talented actors of all ages and types to portray a wide variety of background roles throughout the season, including cops, politicians, and military personnel. There are also several roles available as criminals being captured on a "Cops"-esque show, the leads in a short film, and more!
"HOMELAND"
Showtime's "Homeland," the hit series revolving around "D.C.-based CIA operatives and alumni engaged in counterterrorism and national security operations," is seeking background actors for its seventh season. Male and female talent, aged 18 and older, are needed to portray a wide variety of roles throughout the season, including business/professional/political types, military personnel, and law enforcement. The shoot starts in September in Richmond, Virginia and the surrounding areas. Some pay will be provided. Apply here!
CRIME, ACTION, AND DRAMA
A "Cops"-style show intended for Amazon is looking for creative individuals to play criminals being captured. Male and female actors, aged 18 and older, are wanted for the roles. Talent should be energetic, able to show aggression and be comfortable with improv. The ongoing production in Corona, California pays $50 for 30 minutes of work (same-day payment). Apply here!
"CHELSEA AND THE CHICKEN"
Casting is underway for the short film "Chelsea and The Chicken," which follows the story a young girl in an interracial relationship. A female actor and a male actor, both aged 21–25, are sought for the lead roles of Chelsea and Earnest. There are also two supporting roles available for male and female talent, aged 21–50. The production shoots early September in Santa Rosa, California. Pay is $100 per day. Apply here!
"DROWNING GIRL"
Join "Drowning Girl," a Columbia University MFA thesis film that follows Roy Lichtenstein's "Drowning Girl" as she escapes from her painting inside the MoMA in present day and experiences our world for the first time. A female actor, aged 21–35, is sought for the lead role. Talent must be able to swim. There is also a supporting role available for a male actor, aged 30–45, to play Brad, "a charming and gregarious man…swimming in debt and bad decisions." The production shoots Oct. 30–Nov. 5 for four days in NYC. Pay will be provided under the SAG-AFTRA Student Film Agreement. Apply here!
Want to see even more gigs? We've got 'em in our Backstage casting calls!