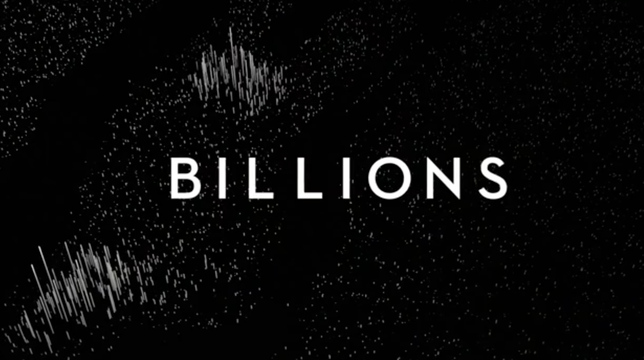 The opportunities in today's casting roundup are worth more than money can buy! The hit Showtime series "Billions" is currently seeking male talent to portray security guards. There are also multiple principal and ensemble roles in an upcoming NYC production of "A Chorus Line," spots in a band for a children's platform, and health-conscious brand ambassador positions at an upcoming food expo!
SHOWTIME'S "BILLIONS"
Join the cast of Showtime's "Billions," starring Paul Giamatti as U.S. Attorney Chuck Rhoades as he goes after hedge fund king Bobby "Axe" Axelrod (Damian Lewis) in a battle between two powerful New York figures. Male talent, aged 25–65, is currently sought to portray security guards in background roles. Tentative shoot dates are Sept. 18 and 19 in the NYC area, with potential work throughout the season. Some pay will be provided. Apply here!
THE NEW MONIX, GONOODLE'S NEWEST FEMALE MUSICAL DUO
GoNoodle, a movement and mindfulness platform offering movement-based videos and games for kids in school or at home, is currently casting female talent for its new musical duo, The New Monix. Female performers, aged 21–30, are wanted for the roles. British accent is preferred for at least one role. Talent must be able to sing and dance in pop style, love to work with children and have great comedic timing. Musical ability (guitar, drums, or bass) a plus. Production begins October 2017 in NYC (talent must be local). Pay is $1200, plus additional rates for rehearsals, voiceovers, and more. Apply here!
"A CHORUS LINE," OPEN CALL
An upcoming NYC production of the Pulitzer Prize- and Tony Award-winning classic "A Chorus Line" is seeking talent for several lead and supporting roles. Nonunion male and female actors, aged 21–40, are wanted to play Zach, Larry, Diana, and more. There are also several roles available for talent, aged 18–30, for ensemble dancers who will dance the opening number and will understudy 3–5 roles. The open casting call is Sept. 18 in NYC. Rehearsals begin in December and the production runs Jan. 20 through mid-June, with a possible extension through summer 2018 in Japan. Pay is $550 per week for principal and $350 per week for ensemble and understudy, with per diem, housing, and travel provided for all roles. Apply here!
OUTGOING FEMALE TO REPRESENT A NUT BUTTER BRAND AT EXPO EAST
A nut butter brand is currently seeking two friendly, health-conscious female brand ambassadors to work this year's Natural Products Expo East. Female talent, aged 18–30, is wanted to help with setup and breakdown, engaging with customers, passing out samples, and talking about the brand. You must be able to work all three days of the event. The Expo will take place Sept. 14–16 at the Baltimore Convention Center in Baltimore, Maryland. Pay is $20 per hour, minimum. Apply here!
Want to see even more gigs? We've got 'em in our Backstage casting calls!