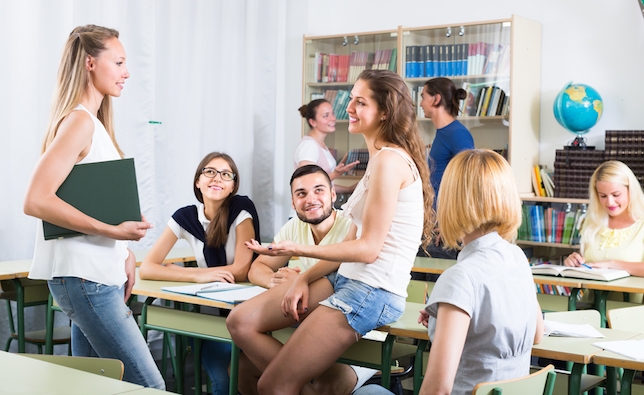 An upcoming Lifetime series needs you! "You," a psychological thriller drama starring Penn Badgley and Elizabeth Lail, is seeking actors to portray college students in background roles. Also available are roles in a short film and a murdery mystery feature, as well as tour guide positions in National Geographic's Encounter: Ocean Odyssey!
"YOU" SERIES
Join the upcoming Lifetime series "You" in a background role! "You," based on the novel of the same name by Caroline Kepnes, follows the story of of a bookstore manager who crosses paths with an aspiring writer and becomes obsessed, using the internet and social media to gather the most intimate details of her life and get close to her. Male and female talent aged 18–25 are needed to portray college students, either of the "hip, eclectic, NYU-type" or upper-class prepster variety. The production will begin shooting on Aug. 21 in NYC. Pay is $167 per eight hours of work for union actors. Nonunion talent will be waivered. Apply here!
"KILLING KEN SAVAGE"
Casting is currently underway for the upcoming independent feature film "Killing Ken Savage," a murder mystery set against the backdrop of a fictionalized version of the DC-area rap scene. A female actor ages 18–35 and two male actors ages 18–41 are sought for supporting roles in the film. Rehearsals will begin between early Sept. and early Nov. in the DC area and will film Nov. 17–30. Pay is $150 total stipend for the roles of Fatima and Dean, with travel costs and meals provided. Pay is $50 for the role of Obi is $50 total stipend with travel costs provided. Apply here!
NATIONAL GEOGRAPHIC ENCOUNTER: OCEAN ODYSSEY
National Geographic Encounter: Ocean Odyssey is currently looking for encounter guides for its immersive undersea odyssey. The production is seeking male and female talent aged 18 and older to "connect the power of science, exploration, and storytelling to change the world." The hiring date is Aug. 21 and will open on Oct. 6 in NYC. Some pay will be provided. Apply here!
"BLIND FACE"
"Blind Face," a short film with planned entry to an international short film competition, is looking to fill several lead and supporting roles. A male actor ages 35–40 is sought to play Eric, a trauma cleaning specialist, and a female actor ages 21–24 is sought to play Jennifer, a blind woman (talent will be required to walk with a cane as a blind person). There are also several roles available for male and female talent aged 28–44 in day player roles. Auditions are by appointment on Aug. 12 in NYC. The production will shoot Sept. 14–18 in Manhattan (commitment date varies depending on the roles). Pay is $100–$500 depending on role, with meals and transportation provided. Apply here!
Want to see even more gigs? We've got 'em in our Backstage casting calls!