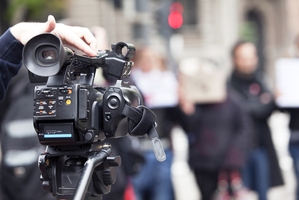 AVA Entertainment LLC is currently seeking talent for its short film, "See You Next Week."
"See You Next Week" tells the story of a woman heartbroken from being abandoned by her husband, and seeing a psychiatrist, who is trying to get something out of her.
Some nudity will be required for this short film, and the gig is paid. Submissions are being sought from New York City for the many roles being cast.
For more details, check out the casting notice for "See You Next Week" here, and be sure to check out the rest of our audition listings!