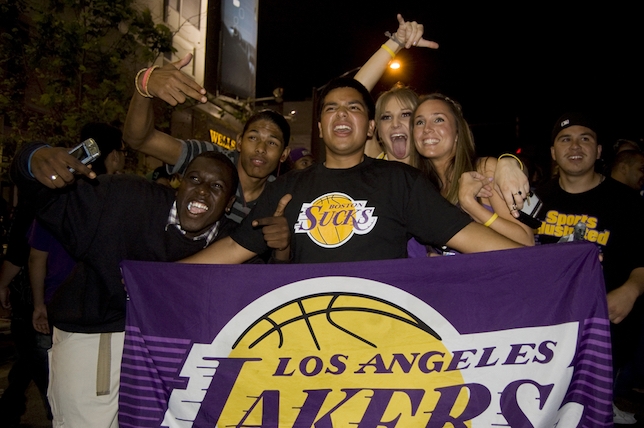 Fan of the Los Angeles Lakers? Now is your chance to share your opinions about team-related social media crazes. There are also opportunities for lingerie spokesmodels and a voiceover role in a short film!
LAKERS FAN
Lakers fans, get something on your mind? Male and female basketball fans, aged 13–35, are wanted to give their reactions to #LakersNation news. The production shoot dates are TBA in Los Angeles. Pay is $125 for no more than three hours. Apply here!
CARABELLA SPOKESMODELS
CaraBella, a lingerie and adult toy company akin to Adam & Eve, is seeking lingerie models for an upcoming shoot. Female models, aged 18–35, are needed for the production, which will shoot for one hour in September or October in L.A. and Las Vegas, Nevada (date TBA). Pay is $150 for the hour. Apply here!
"INTERMISSION"
The upcoming short film "Intermission" is currently casting voiceover talent. A male actor, aged 50–65, is sought to portray the wheezy and husky voice of an old man on the phone. Talent will have a conversation with the main character "that will turn mysterious and increasingly dramatic, leaving the other man completely speechless." The production records ASAP at a sound studio in Brooklyn, New York. Pay is $50 for the two-hour session. Apply here!
Want to see even more gigs? We've got 'em in our Backstage casting calls!