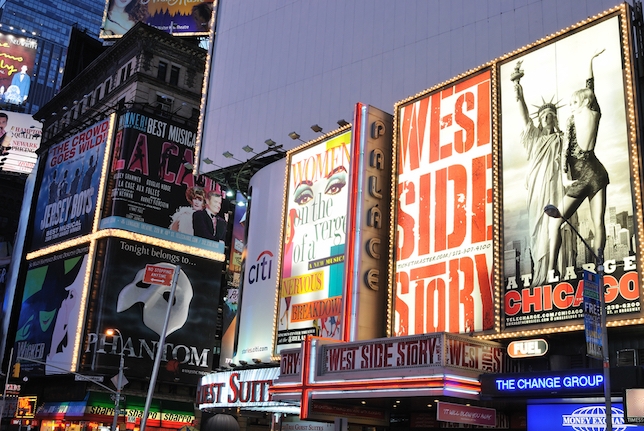 Could it be? Yes, it could—something's coming, something good! Today's casting roundup features a huge opportunity to play a lead, supporting, or ensemble character in a spring production of "West Side Story." There are also roles available in a web series and an Investigation Discovery re-creation show!
"WEST SIDE STORY"
Casting is now underway for a new production of "West Side Story," Leonard Bernstein and Stephen Sondheim's classic musical, to be performed with a full symphony orchestra to celebrate Bernstein's 100th Celebration. Male and female talent, aged 18–75, are wanted to play all principal and ensemble roles in the production, including Maria, Tony, Anita, and more. There are auditions by appointment in Sioux City, Iowa on Nov. 10 and NYC on Dec. 2. Rehearsals will begin Apr. 2 in Sioux City, Iowa, and the show will run Apr. 21 and 22 at the Orpheum. Equity members will be hired under the Equity Guest Artist Agreement. Nonunion contracts are also available. Per diem, travel, housing, and accommodations will also be provided. Apply here!
"GRAVE SECRETS" 210
Casting is currently underway for "Grave Secrets," episode 210 of a true-crime recreation show on the Investigation Discovery Network. A variety of male and female actor, aged 18–49, including a double leg amputee, are needed for lead and supporting roles in the episode. The production will shoot the week of Oct. 23 in the New York and New Jersey area. Rates vary depending on the role ($55 per half day–$175 per full day). Apply here!
"JAKOB"
Join "Jakob," a web series about an NYC street musician turned vigilante. Male and female talent, aged 21–50, are wanted to portray a bartender and bar patrons in background roles. Some talent will be given improv dialogue. "Jakob" will shoot Oct. 15 in Howard Beach, New York. Pay is $20, with credit, meals, and copy provided. Apply here!
Check out Backstage's New York City audition listings!