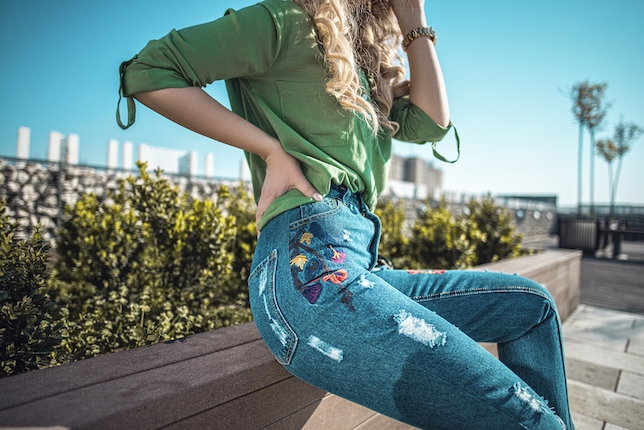 Strut your stuff and do a twirl for the camera—a denim brand is currently seeking real people of all sizes to model for an upcoming jeans commercial in NYC! There are also roles for trans and cis actors available on the acclaimed series "Brothers," and major roles in the short film "Darkness Deeper!"
JEANS COMMERCIAL
An upcoming denim brand is currently seeking real people with real stories to model in a denim commercial. Male and female talent, aged 21–40, plus size and otherwise, are wanted for the shoot. Rehearsals will take place in NYC, dates TBD. Pay is a $1,500 buyout. Apply here!
"BROTHERS"
Casting is currently underway for the second season of "Brothers," the acclaimed series about transgender men. A trans male actor ages 25–35 is wanted to play the supporting role of Finn. There is also a role available for a cis male actor ages 34–50. Both actors must be comfortable with same-sex love scenes and having no shirt on. The production will rehearse this month and shoot Nov. 10–13 in New York City. Pay is TBD, dependent on the role. Apply here!
"DARKNESS DEEPER"
Join the cast of "Darkness Deeper," a short film shooting next month. A female actor and a male actor, both aged 18–40, are wanted to play lead and supporting roles in the film. Female talent must be comfortable with nudity for the brief beginning of a sex scene. The film will shoot in November in the NYC area. Pay is $300 a day, plus travel and meals. Apply here!
Check out Backstage's New York City audition listings!