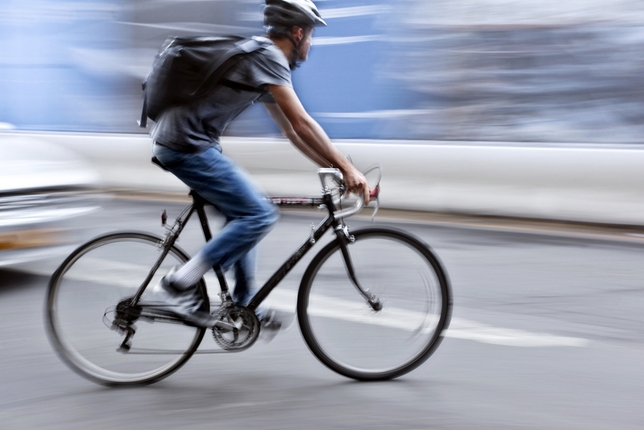 Today's casting roundup has an interesting opportunity for NYC actors to reenact scenes in an upcoming documentary program for Japanese television. There is also an opening for a young, headstrong female actor to play the lead in an indie roller derby music video, and a role in a dark, comedic thriller!
"HUMAN BODY"
"Human Body," a special documentary program by Cinemic, is seeking actors for reenactment scenes. A male actor ages 18–39 is needed to portray a former professional cyclist in a four to six-hour shoot (access to own road bike is a plus). There is also a role for a male actor ages 41–61 to be filmed jogging and stumbling during a one to two-hour shoot. The production shoots July 9 in NYC. Pay is $200–$300, depending on the role.
INDIE POP MUSIC VIDEO, FEMALE LEAD
The Duby Scoop is casting young female talent to lead an indie pop music video "in which two young girls are competing in a roller derby competition, but have their excitement ruined by their competitive, overbearing mothers." A female actor ages 13–15 is sought to play one of the lead roles, and a female actor ages 35–45 is needed to play one of the mothers. The video shoots July 14 (tentatively 14 and 15) in Central New Jersey. Pay is $100 per day.
"THE SKIN OF THE TEETH"
Casting is underway for several roles in "The Skin of the Teeth," a dark, comedic thriller about "a young man [who] spends a surreal night being questioned after he witnesses the unexpected death of his date." Male talent ages 18–45 are sought to fill two lead roles. There are also several supporting and day player roles available for male and female talent aged 25–70. The production shoots July 17–Aug. 4 in NYC with rehearsals to occur prior (exact dates TBD). Pay is the standard ultra-budget day rate.
Check out Backstage's New York City audition listings!