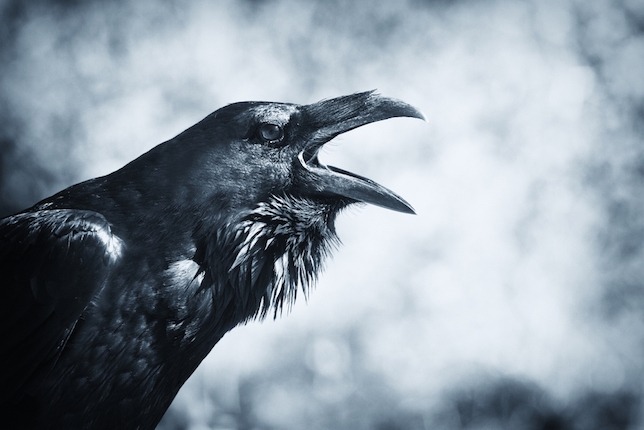 In today's NYC notices, gothic ghosts meet modern monstrosities in "The House On Poe Street," a play with lead roles for twin sisters and more! There are also roles in a Diner Ecuador commercial and a call for submissions from funny ladies for a Marie Claire video series!
"THE HOUSE ON POE STREET"
"The House On Poe Street," a play following the horrors that unravel when twin sisters inherit the house where Poe is reputed to have composed "The Raven." Twin sisters, aged 22–29, are wanted to play the lead roles of Argonne and Fluorine Seaborg. Talent must have real British accents and be able to sing. Additionally, there is a lead role for a male actor, aged 30–45, and several supporting roles for talent, aged 24–65. Rehearsals begin Sept. 20 and the production runs Oct. 27–31, Nov. 1–4, and Nov. 7–11. Pay is $1200. Apply here!
DINERS ECUADOR COMMERCIAL
A TV commercial for a credit card in Ecuador and Peru is currently seeking eclectic talent. Male and female actors, aged 27–42, from multicultural backgrounds with a lot of personality and passion are needed for the production. Actors will be shot in a variety of locations and will fall into one of three categories: food, art, and fashion. The commercial shoots Sept. 22 and 23 in NYC. Pay is $500 per day with a $700 buyout for two years. Apply here!
MARIECLAIRE.COM VIDEO SERIES
MarieClaire.com and Hearst Digital Media is currently seeking video submissions from comedic, nonunion, NYC-based women, aged 20–30, for a new digital video series on beauty, lifestyle, entertainment, and politics. Talent should feel comfortable riffing by themselves and with others, testing out products, discussing the world at large, engaging in random timed challenges, and more. The series starts shooting in September in NYC (exact dates based on schedules), with the possibility of ongoing videos afterward. Pay is TBD. Apply here!
Check out Backstage's New York City audition listings!
Save