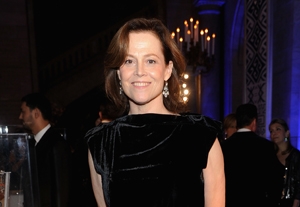 Heery Casting
is holding an open call for extras for "Political Animals," a new six-part miniseries that will air this summer on USA. Sigourney Weaver stars as divorced former First Lady Elaine Barrish, who is currently serving as the Secretary of State and finds an unlikely ally in a D.C. journalist (Carla Gugino) who had previously dedicated herself to ruining Barrish's career.
Ellen Burstyn, Roger Bart, Ciaran Hinds, James Wolk, and Dan Futterman have also been cast in the show, created by Greg Berlanti ("Everwood," "Brothers & Sisters"). Shooting begins April 23 and continues through June in the Philadelphia area.
An open call for SAG, AFTRA, and nonunion background actors will be held Saturday, April 21 in Philadelphia, PA. For more information and open call details,
view the full casting notice on Back Stage.com
. (Subscription required.) Children will not be seen at this open call. The casting directors are also seeking men and women who are fluent in Farsi for speaking roles.
"Political Animals" will air on Sundays on USA, starting in July.
Heery Casting casts extras and principals for film and television projects in the Philadelphia area. Casting director Diane Heery's credits include "Rocky Balboa," "Invincible," and "The Sixth Sense," as well as upcoming films "The Silver Linings Playbook," "After Earth," and "Dead Man Down."