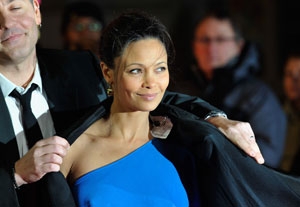 Two original drama projects to air exclusively on Netflix and DirecTV have casting directors attached, Back Stage has learned.
Junie Lowry-Johnson and Libby Goldstein will cast DirecTV's  "Rogue," a crime drama starring Thandie Newton as a cop with questionable morals—evidenced primarily by her romantic involvement with a crime boss—who is searching for clues to the cause of her son's death.
In the past DirecTV has provided exclusive content for subscribers on its Audience Network (formerly the 101 Network), including the final three seasons of "Friday Night Lights," the final two seasons of "Damages" (the fifth and final season will premiere July 11), and the British series "
Hit & Miss
," which stars Chloë Sevigny as a transgender assassin. But "Rogue" is the first original series commissioned directly by the provider.
"Rogue" is set to begin production in August in Vancouver, B.C. Additional casting will be done by Jennifer Page and Corinne Clark in Vancouver and Kelly Valentine and Victor Jenkins in the U.K.
Netflix is also adding another show to its roster of original series. Drama "Orange Is the New Black" is set to begin production in September in New York, with Jennifer Euston casting. Based on the memoir by Piper Kerman, the show is a drama with comedic elements that depicts life in a minimum-security women's prison. No cast has been announced, and no premiere date set. "Orange" joins upcoming original dramas "House of Cards" and "Hemlock Grove," as well as original comedy "
Lilyhammer
," which was made available for instant streaming in February. A fourth season of cult favorite "Arrested Development" has also been commissioned by the content provider.