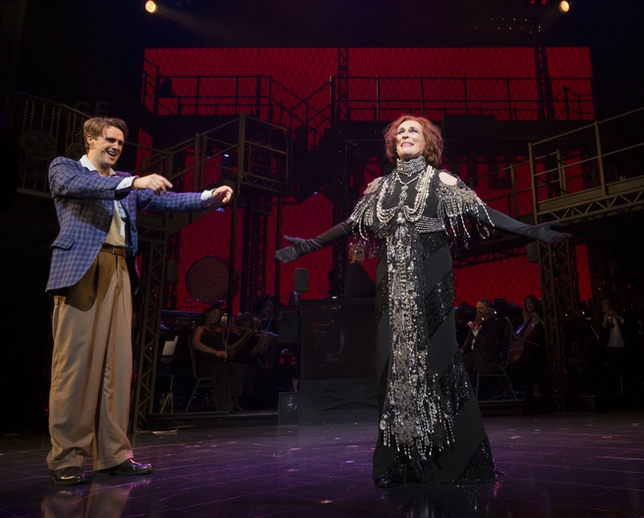 Welcome to Rumorville! Here you can find out about casting news that's about to break in Hollywood. These speculations might be only rumors, but that doesn't mean you can't follow the trail all the way to the audition room.
Glenn Close just finished her run as Norma Desmond in "Sunset Boulevard" on Broadway, but she might not be done with the character just yet. Last month, rumors started circulating that Close would return to the role for the stage show's big screen adaptation, and in a conversation with Backstage, the actor suggested that those rumors will likely come true.
"Well, that's not an absolutely done deal yet, so that got out a little prematurely," Close told Backstage. "Hopefully it's going to happen, and hopefully we'll hear about whether it's a go in the next couple of weeks." Although she's played the role twice already, she's excited about the task of bringing it to the big screen. "It's a part that's really, really in my bones now, and the challenge of translating it for film would be really fun. I mean, it would be very, very challenging to see if you could create ultimately the same impact on film as we did in the theater."
There are also unconfirmed rumors that Ryan Murphy will direct the screen adaptation. As of now, his reps have denied any attachment to the project, but we could know for sure very soon. From Close's comments, it seems like deals will be made any day now.
If Murphy is indeed helming the film, it's hard to know which casting directors he might tap for the project, as he's worked with a range of CDs for his Fox and FX series. However, he often works with Eric Dawson, Carol Kritzer, and Robert J. Ulrich for his longer running shows, so that might be an indication. Keep an eye out because once announcements are made, the casting process will likely begin soon after.
Check out Backstage's film audition listings!