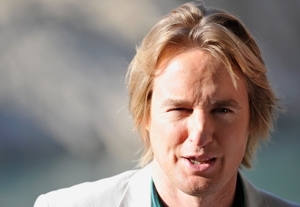 I saw a funny thing on the Internet the other day. It was one of those memes generated by, uh,
memegenerator.net
, which read, "There are two types of people in this world: Those who can extrapolate from incomplete data." Because it's the Internet, this quote was of course accompanied by a picture of a fluffy white cat dressed as a professor. But it struck a chord with me because, hey, people are often divided into two distinct groups! Also, I think cats are cute.
But so anyhow, another one of those distinct groups is "People who pay to see 'Scary Movie' sequels in the theater." There are, evidently, a lot of them, as 2006's "Scary Movie 4," which cost $45 million to make, pulled in more than $170 million worldwide. Considering how profitable the franchise has been, the real surprise is that it's taken Dimension Films six years to get to "Scary Movie 5." But get to it, it has. In fairness, it probably took the writers a while to get a script together, as they must really be scraping the barrel for horror movie clichés that have yet to be skewered. Basically, you have: all black guys and promiscuous women dying early and violently; slow-moving villain somehow keeping pace with sprinting, screaming soon-to-be victim; person exploring a mysterious noise instead of running from the noise, despite inconvenient power outage and recent rash of grisly murders; um … running out. At least in the early aughts, the writers could draw material from the mini horror-genre revival of that era: "The Ring," "The Grudge," "Saw." Now what are they going to -- oh, wait: "
Paranormal Activity
." Juel Bestrop is casting ahead of a June start.
Now for some slightly more exciting news: Seven years after "Wedding Crashers," Owen Wilson and Vince Vaughn are reteaming for another comedy. "Wedding Crashers" isn't one of my favorites, but I recognize that the movie's success was largely a result of the chemistry between Vaughn and Wilson, two actors who have built their comedy careers on a shared ability to be obnoxious and endearing at the same time. (The egregious amount of gratuitous nudity also helped, probably.) The new project, appropriately named "The Internship," follows two midlevel executives who are downsized out of their jobs and become unpaid interns for a tech start-up where the corner offices are populated by dudes in their 20s. Sounds hilarious. Really, I'm not being sarcastic. I do, however, reserve the right to change my mind if I find out there's a scene involving a copy machine and any part of the male anatomy. Let's leave the tired clichés to "Scary Movie 5." Julie Ashton is casting office drones and at least one underage love interest for a planned July start.