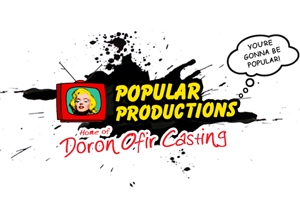 Is managing your child's performance career as big a part of your life as motherhood?
Doron Ofir Casting
, the casting company for MTV's "Jersey Shore," is seeking "momagers" who are committed to their kids' success and interested in being documented for a new reality television series.
"Whether your child is a diva, a prodigy, a comedic genius, a future mogul, a thespian, or a triple threat, this brand new documentary series will get to know the true stories behind the future faces of entertainment, and the entrepreneurial moms who will do whatever it takes to earn top billing for their kids," executive casting director Doron Ofir said in a statement.
The ideal candidates for the show are moms who are dedicated to supporting their child's talent and quest for fame, whether by driving to auditions and callbacks, attending dance classes and theater camps, or just recognizing their star potential at the same time they learned to walk and talk. Children must be between the ages of 16-25 years old.
Casting is ongoing across the U.S. For more information and to apply,
view the full casting notice at BackStage.com
. (Subscription required.)