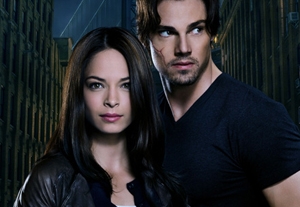 The CW plans to use Los Angeles-based casting directors for three of its new series that shoot in Canada, Back Stage confirmed.
The network recently picked up "Beauty and the Beast," the medical drama "Emily Owens, M.D.," and "Arrow," based on the DC Comics hero Green Arrow. The fairy tale reboot is shooting in Toronto with the other two series going into production in Vancouver, British Columbia. Despite the northern locales, the network has opted to cast the series through L.A.-based offices.
David Rapaport will cast "Arrow," which is set to star Stephen Amell, Katie Cassidy, and Susanna Thompson. Sari Knight and Mandy Sherman of Sherman/Knight Casting, will be responsible for "Beauty and the Beast," which is billed as a reboot of the 1980s series in which the fair tale is reimaged as a relationship between a New York D.A. and a beast who lives in a secret world beneath the city. It's set to star Kristin Kreuk, who spent eight years on the CW series "Smallville."
"Emily Owens, M.D." will be cast by Scott Genkinger of Junie Lowry-Johnson Casting. The pilot had been cast by Bruce H. Newberg, who is also based in Los Angeles. The series stars Trish Allen as a med-school student who discovers many similarities between the social environments of high school and her new internship at a hospital.