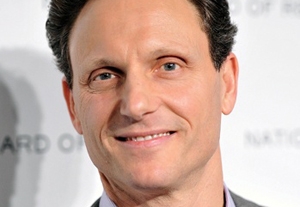 Three cable pilots set to begin shooting in the coming weeks have found casting directors. 
TNT's "The Last Ship," which follows the crew of a Navy vessel who find themselves the lone survivors of a global catastrophe, is being cast by Denise Chamian. The pilot, based on the William Brinkley novel of the same name, begins shooting in October.  
The untitled drama that Tony Goldwyn and Richard LaGravenese are working on at AMC also has casting directors attached. Kerry Barden and Paul Schnee, of Barden/Schnee Casting, will cast the pilot, which is also known as "Philly Lawyer." The drama follows a district attorney who uncovers new evidence that leads to the reopening of a sensational murder case. It shoots in September in Los Angeles. Both Barden/Schnee's Los Angeles and New York offices will do the casting.
Meanwhile, Barbara Stordahl and Angela Terry, of Stordahl/Terry Casting, will cast Nickelodeon's "Marvin, Marvin." The pilot stars Lucas Cruikshank as an adolescent alien who poses as a human teenager and tries his best to blend in. It shoots in August in L.A.