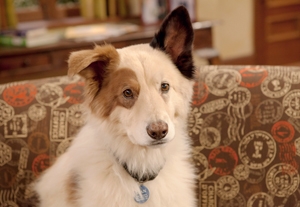 Two series that received orders last month now have casting directors, Back Stage has learned. The producers didn't have to look far in either case, as both series will be cast by the same CDs who cast the pilots.
"
Dog With a Blog
," which will air on the Disney Channel, centers, unsurprisingly, on a talking, social-media-savvy canine with a seldom-read but dutifully maintained blog. When he's adopted by a couple who both have kids from previous marriages, the kids — who otherwise don't get along that great — find common cause in keeping their new dog's abilities a secret from their parents. The show will star G. Hannelius ("Good Luck Charlie"), Blake Michael ("Lemonade Mouth"), Francesca Capaldi ("A.N.T. Farm"), Beth Littleford ("The Daily Show with Jon Stewart"), Regan Burns ("Wizards of Waverly Place"), and Stephen Full ("I'm in the Band") as the voice of Stan the dog. Carol Goldwasser is casting the series, with production scheduled to begin in June.
"Crash and Bernstein," which will air on
Disney XD
, follows young Wyatt Bernstein, starved for male companionship on account of his many sisters, who is astonished when one of his male dolls, named Crash, comes to life. Crash's bravado and reckless antics provide Wyatt with the perfect partner in crime. The only cast announced so far is puppeteer Tim Lagasse, who will supply the voice and movement for Crash. Suzanne Goddard-Smythe is casting ahead of a late May start. 
Both series are produced by It's a Laugh Productions.